Meals, snacks and milk
Lunch menu
School menus are carefully compiled and feature many local items, reinforcing our commitment to support East Anglian producers. A very high proportion of our dishes are traditionally prepared within the school kitchen, allowing EATS catering to carefully control each recipe and its ingredients. The small proportion of meat items not prepared in our kitchen are also made using meat carrying the Assured Food Standards (Red Tractor) accreditation. These items include sausages, burgers, meatballs and chicken burgers which are prepared using pork, beef and chicken which is either local or accredited from within the UK. Please be aware that vegetarian options are available on a daily basis.
Please click here to see the school menu: Eats Primary Menu Winter 2023
Healthy Snacks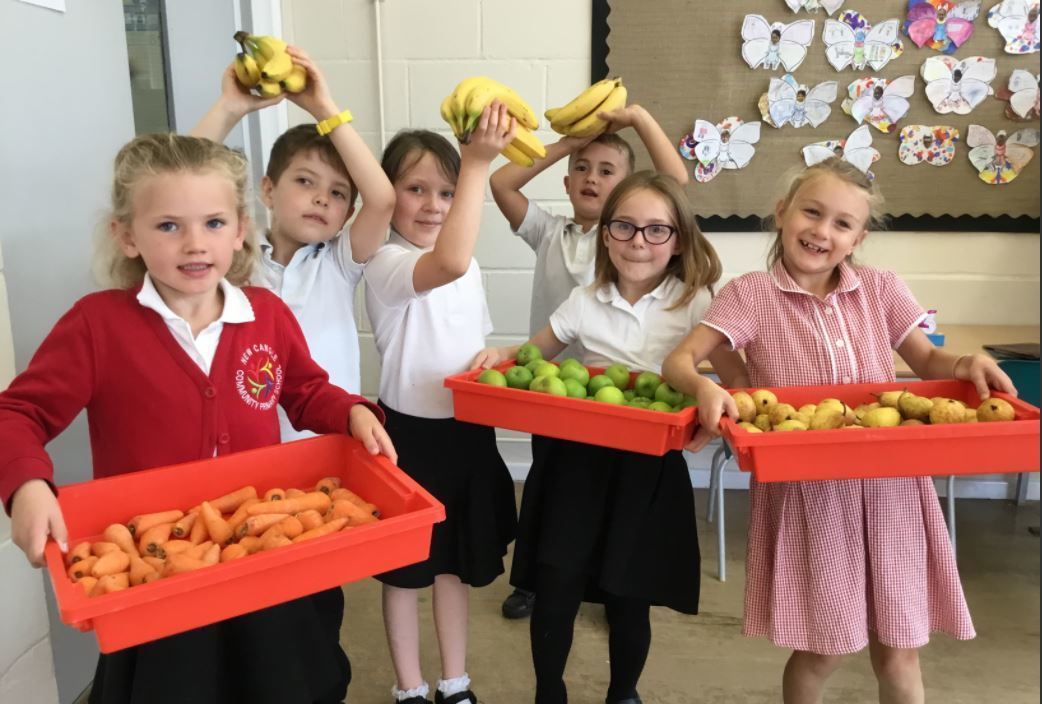 All children in Early Years and Key Stage 1 receive a free portion of fruit or vegetables on a daily basis. This is given out at breaktime as a snack.
All children in the school should have a healthy snack at break time. The school does not allow sweets, chocolate bars or packs of crisps at snack time
Free Milk for Under Fives
Free school milk is available to all children under the age of five and those eligible for Free School Meals. The children are given a 189ml portion of low fat milk. Parents are able to opt in to this scheme when their children start in Sunbeams class. Once children reach the age of 5, parents are able to continue with the milk scheme by paying approximately £15 per term. For more information click on the link below: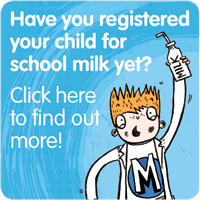 Is your child eligible for Free School Meals?
Your child will be able to get free school meals if you receive any of the following benefits:
Income Support

Income based Job Seeker's Allowance

Income related Employment and Support Allowance

Guarantee element of State Pension Credit

Child Tax Credit, as long as you do not get a Working Tax Credit and have an annual income (as assessed by HM Revenues & Customs) that does not exceed £16,190

If you are supported under Part VI of the Immigration and Asylum Act 1999
To check if your child is eligible, simply call 01473 260989 or apply online at
https://www.suffolk.gov.uk/children-families-and-learning/schools/school-meals-transport-travel-uniforms-and-trips/apply-for-free-school-meals/
Free school meals families are also entitled to free school trips, free books, free milk and help with uniform. Therefore we urge any parents of children who are in receipt of any of above benefits or who believe they are eligible, to apply as above. This includes children who are in Sunbeams, Year 1 and Year 2 who get a free school meal through Universal Free School Meals.
Who should receive a Universal Infant free school meal?
All children in Reception, Year 1 and Year 2 receive a free school meal. This saves many families a considerable amount of money over the year. In order to take this offer up you do not need to do anything – your child just needs to ask for school dinner when the register is taken. School lunch offers a choice on the menu each day with unlimited vegetables available and fresh