Music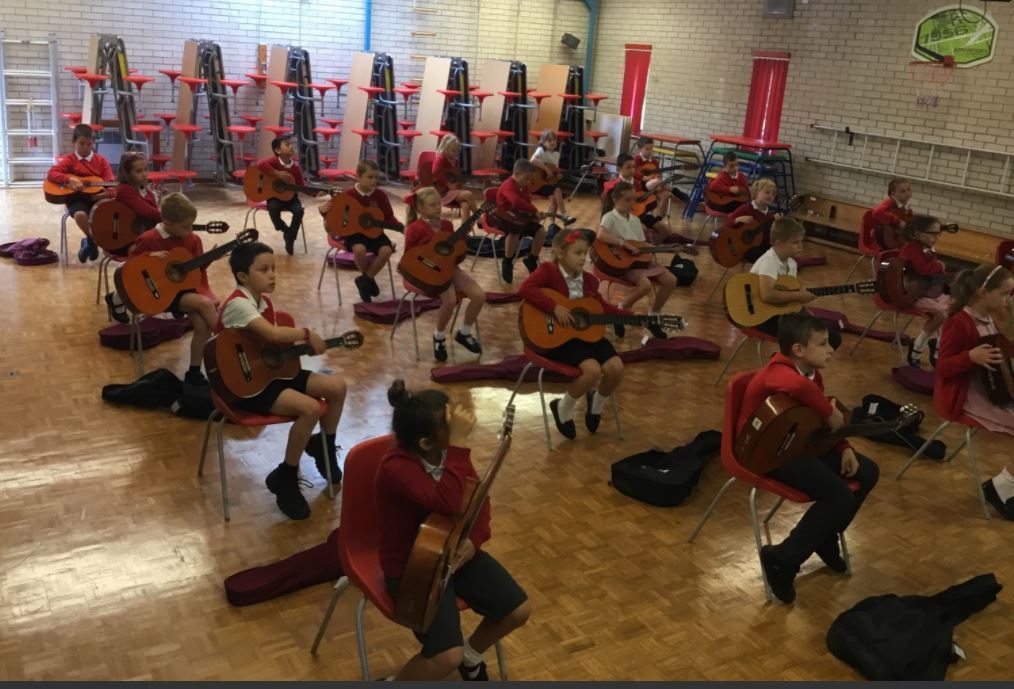 At New Cangle we teach music using the Charanga music scheme. This provides teachers with a week-by-week lesson support for each year group in the school. It includes lesson plans, assessment and clear progression, supporting all of the requirements of the National Curriculum. Charanga uses an integrated, practical, exploratory and child-led approach to musical learning.
The school has a good range of instruments including a variety of un-tuned percussion as well as keyboards, glockenspiels and metallophones, that are available for all classes to use in their lessons.
In Year Four the children have a whole class guitar lesson weekly led by a specialist peripatetic guitar teacher.
The school usually runs a choir which practises at lunchtime. The children are able to join the choir from Year Three onwards and we have taken several groups to the O2 to sing with thousands of other children in the Young Voices concerts at the O2 in London, which is an absolutely amazing experience for all involved.
As a friendly community school we encourage musical parents to come in and share their talents with us so please do get in contact.
For more detail about our music curriculum, please see Charanga Music Whole School Overview
Music is led by Mrs Barton, who leads the school choir and loves going to music concerts.