British Values + Spiritual Moral Social Cultural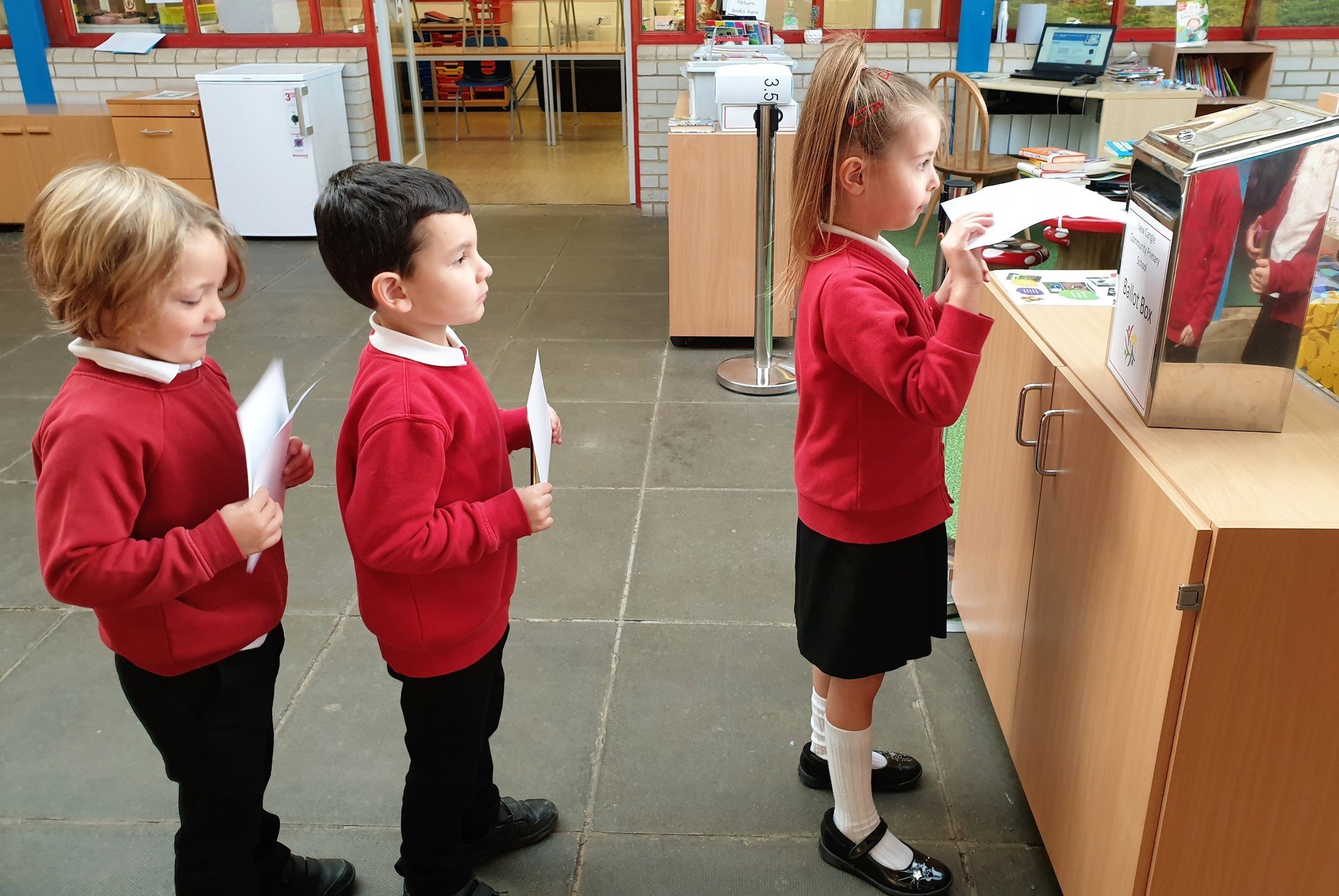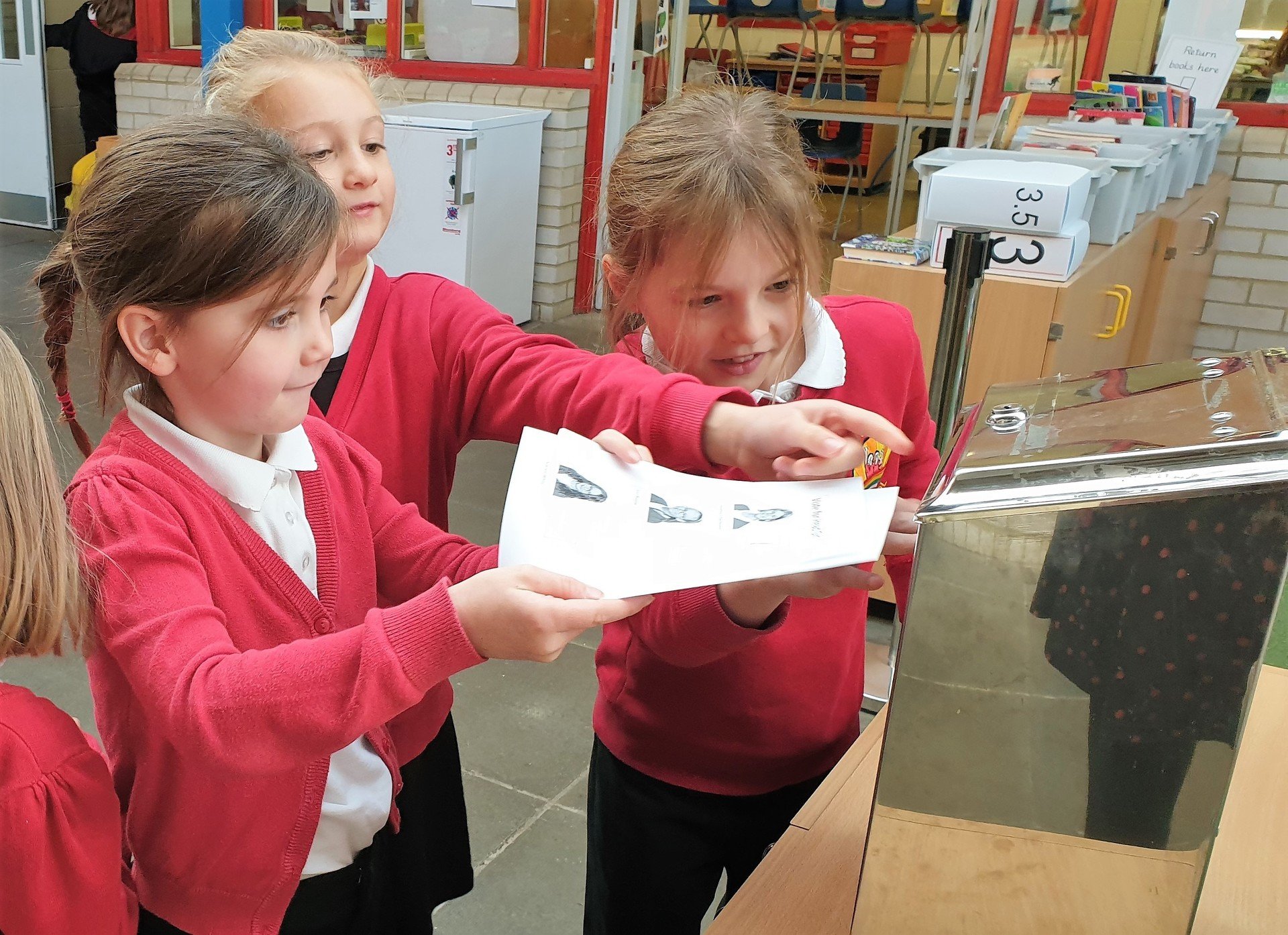 SMSC Education
Spiritual, moral, social and cultural education helps children develop personal qualities, which are valued in a civilised society; for example, thoughtfulness, honesty, respect for difference, moral principles, independence, and self-respect.
SMSC Development Aims
Spiritual Development
At New Cangle we encourage children to:
explore beliefs and experience
respect faiths, feeling and values
be reflective about their own beliefs, religious or otherwise, that inform their perspective on life and their interest in and respect for different people's faiths, feelings and values
have a sense of enjoyment and fascination in learning about themselves, others and the world around them
use imagination and creativity in their learning
reflect on their experiences.
Moral Development
At New Cangle we encourage children to:
recognise the difference between right and wrong and to readily apply this understanding in their own lives, recognise legal boundaries and, in so doing, respect the civil and criminal law of England
understand the consequences of their behaviour and actions
have an interest in investigating and offering reasoned views about moral and ethical issues and an ability to understand and appreciate the viewpoints of others on these issues
Social Development
At New Cangle we encourage children to:
use a range of social skills in different contexts, for example working and socialising with other pupils, including those from different religious, ethnic and socio-economic backgrounds
have a willingness to participate in a variety of local communities and social settings, including by volunteering, cooperating well with others and being able to resolve conflicts effectively
accept and engage with the fundamental British values of democracy, the rule of law, individual liberty and mutual respect and tolerance of those with different faiths and beliefs; and to develop and demonstrate skills and attitudes that will allow them to participate fully in and contribute positively to life in modern Britain.
Cultural Development
At New Cangle we encourage children to:
understand and appreciate the wide range of cultural influences that have shaped their own heritage and those of others
understand and appreciate the range of different cultures within school and further afield as an essential element of their preparation for life in modern Britain
have knowledge of Britain's democratic parliamentary system and its central role in shaping our history and values, and in continuing to develop Britain
be willing to participate in and respond positively to artistic, musical, sporting and cultural opportunities
have an interest in exploring, improving understanding of and showing respect for different faiths and cultural diversity and the extent to which they understand, accept, respect and celebrate diversity, as shown by their tolerance and attitudes towards different religious, ethnic and socio-economic groups in the local, national and global communities.
Jigsaw PSHE Curriculum
To see how our Jigsaw PSHE curriculum supports spiritual, moral, social and cultural development, please see UK-3-11-SMSC-and-Emotional-Literacy-Mapping-document
British Values
In addition to SMSC, at New Cangle we reinforce British Values by teaching, modelling and encouraging practice of:
Democracy
Children elect school council representatives every year in their own classes. These children take the views of the class and add them to the agenda for the meetings. The school council are given opportunities to present their opinions to senior leaders. Furthermore, the whole school takes part in an election of the Head Girl and Head Boy, with voting taking place in secret with ballot slips and a ballot box. We also make links to local and national elections, especially as our school is used as a polling station. In 2020 we were fortunate to have a visit from a Parliament Outreach Officer.
The Rule of Law
At New Cangle we teach the importance of laws starting with the requirement to follow rules around the school. They can see that rules work by making a happy and productive environment. Pupils are taught the value and reasons behind laws, that they govern and protect us; the responsibilities that this involves and the consequences when laws are broken. Visits from authorities such as the Fire Service and community police officers help to reinforce this.
Individual Liberty
Within school, pupils are encouraged to know, understand and exercise their rights and personal freedoms and advise how to exercise these safely, for example through our Online Safety lessons. They are encouraged to make choices, knowing that they are in a safe and supportive environment. As a school we educate and provide boundaries for young pupils to make choices safety, through of provision of a safe environment. Whether it be through choice of challenge, of how they record, of participation in our extra-curricular clubs and opportunities, pupils are given the freedom to make choices.
Mutual Respect and Tolerance of those of Different Faiths and Beliefs
This is achieved through enhancing pupils understanding of their place in a culturally diverse society and by giving them opportunities to experience such diversity. Assemblies as well as R.E lessons give them an insight into other faiths and cultures. In addition, assemblies promote respect and zero tolerance of bullying; these ideals are supported by learning in RE.
SMSC and British Values are further embedded in lessons, assemblies, outings, visitors and other events that take place throughout the year. More details of this are found on the Extra Curricular Opportunities page.
Jigsaw PSHE Curriculum
To see how our Jigsaw PSHE curriculum supports the teaching of British Values, please see UK-British-Values-in-Jigsaw-by-Puzzle-and-Year-Group and UK-British-Values-in-Jigsaw-by-Lesson
Anti Radicalisation Statement
Definitions and Indicators
Radicalisation is defined as the act or process of making a person more radical or favouring of extreme or fundamental changes in political, economic or social conditions, institutions or habits of the mind. Extremism is defined as the holding of extreme political or religious views. We aim to prevent radicalisation through a twin approach: a fair and balanced education and vigilance.
The Role of the Curriculum
Our curriculum promotes respect, tolerance and diversity. Children are encouraged to share their views and recognise that they are entitled to have their own different beliefs which should not be used to influence others. Our SMSC and British Values provision is embedded across the curriculum, and underpins the ethos of the school. It is recognised that children with low aspirations are more vulnerable to radicalisation and therefore we strive to equip our pupils with confidence, self-belief, respect and tolerance as well as setting high standards and expectations for themselves. We also keep up efforts to engage with the community. Children are regularly taught about how to stay safe when using the Internet and are encouraged to recognise that people are not always who they say they are online. They are taught to seek adult help if they are upset or concerned about anything they read or see on the Internet.
Staff Training
Through the PREVENT training, our staff are fully aware of the threats, risks and vulnerabilities that are linked to radicalisation; are aware of the process of radicalisation and how this might be identified early on.
Procedures for Referrals
It is important for us to be constantly vigilant and remain fully informed about the issues which affect the region in which we teach. Staff are reminded to suspend any professional disbelief that instances of radicalisation 'could not happen here' and to refer any concerns through to the Prevent Lead, Jacqueline Brading, who will then pass those on to Suffolk Police.